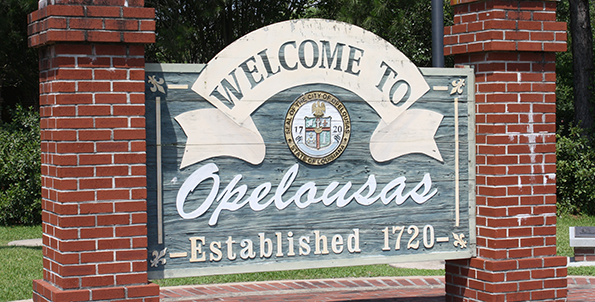 ABOUT US
Guglielmo, Lopez, Tuttle, Hunter & Jarrell is a fast growing firm in Southwest Louisiana. Comprised of six partners, James T. Guglielmo, James C. Lopez, Gina Bradley Tuttle, H. Douglas Hunter, Charles M. Jarrell, and Alex L. Andrus, Ill, the firm maintains a practice consisting of insurance defense, construction law, environmental law, products liability, auto and casualty, personal injury, workers' compensation, probate and estate planning, commercial litigation, and civil trial practice in all State and Federal Courts. Among others, the AV-rated firm represents Ace American Insurance Company, American Bank & Trust Company, Bituminous Casualty Corporation, Bridgefield Casualty Insurance Company, Cabot Corporation, LEMIC Insurance Company, Liberty Mutual Insurance Company LUBA, Retailers Casualty Insurance Company, and Hanover Insurance Company. Through this representation the firm is involved in extensive trial work and courtroom exposure. As insurance defense comprises the bulk of the firm's work, 90% of the firm's time is spent representing corporate clients.
Along with its quality legal representation, the firm also prides itself on its rich history. Established over 150 years ago by the Lewis family under the name Lewis & Lewis, it is one of the oldest firms in Louisiana. In fact, it is said to be one of the first law firms established west of the Mississippi River. In 1977, Seth Lewis, Jr., the last Lewis family member to be part of the firm, was killed in a tractor accident, leaving James T. Guglielmo and John M. Shaw to maintain the firm. In 1979, John M. Shaw was appointed as Judge for the United States District Court for the Western District of Louisiana. Thereafter, in 1979, James T. Guglielmo was joined by James C. Lopez, and the two changed the name of the firm to Guglielmo & Lopez. The name of the firm later changed again to its current name, Guglielmo, Lopez, Tuttle, Hunter & Jarrell, as the firm grew to embrace additional partners. Today, the firm consists of ten attorneys, six partners and four associates, and continues to expand.
Located in Opelousas, Louisiana, the firm is dedicated to the community of which it is a part. Just twenty minutes north of Lafayette, one hour west of Baton Rouge, two and a half hours west of New Orleans, less than one hour south of Alexandria, and two and a half hours south of Shreveport, the firm's central location makes it ideal for statewide representation. Additionally, Opelousas sits in the heart of Acadiana and is known for its fun-loving people and delicious cuisine while offering with it a small city atmosphere and advantages.