WELCOME TO GUGLIELMO, LOPEZ, TUTTLE, HUNTER & JARRELL , L.L.P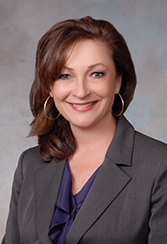 GINA BRADLEY TUTTLE
Gina Bradley Tuttle is a native of Opelousas, Louisiana. She graduated with a Bachelor of Science Degree from Louisiana State University in Baton Rouge, Louisiana in 1977, and was awarded a Juris Doctor degree from Paul M. Hebert Law Center at Louisiana State University in 1980. While in Law School, she worked for the Louisiana State Senate as Research Analyst for the Senate Committee on Natural Resources. Ms. Tuttle has practiced in an active civil trial practice throughout Louisiana since she was awarded her law degree. She is admitted to practice before all state and federal courts in Louisiana. Ms. Tuttle maintains an "AV" rating in the Martindale Hubbell Law Dictionary, awarded by her peers for excellence in legal ability and ethical standards. In 2011, she was selected for the Bar Register of Preeminent Women Lawyers in its Inaugural Edition.

Ms. Tuttle has been a long time member of the Louisiana Association of Defense Counsel and is a past member of its Board of Directors. She has been asked on numerous occasions to serve on panels for the LADC for ethics presentations. Ms. Tuttle has served as an officer for the St. Landry Parish Bar Association, and she served as a member of the St. Landry Parish Indigent Defender Board for more than twenty years.

Ms. Tuttle has extensive experience in complex tort litigation, including personal injury and products liability cases, environmental exposure and contamination litigation, asbestos exposure claims, helicopter and aviation accidents, premises liability, and a wide variety of other insurance matters. She is routinely appointed attorney chairman in medical malpractice matters before the Louisiana Patients' Compensation Fund, and is a trained mediator.

Very active in the local community, Ms. Tuttle has been named Citizen of the Year and Chamber Person of the Year by the Opelousas-St. Landry Chamber of Commerce. She is a past President of the Rotary Club of Opelousas and a founding member of the Greater Opelousas Economic and Industrial Development Council. She has served on the Board of Trustees of Opelousas General Health Systems for more than 20 years now and serves as Chairman of the Board.